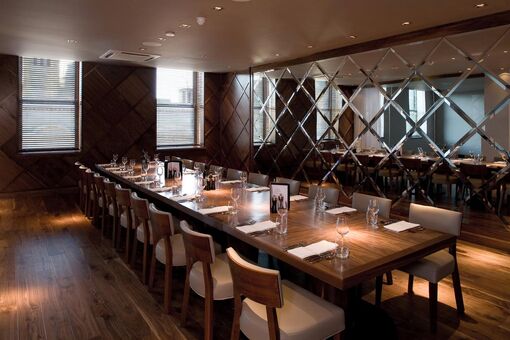 The Private Dinning Room are the section of Martin's where Ellie insisted conferences and meetings, large parties, reserved guests and VIPs should be seated. She had several rooms all designed the same added on to the blue prints. Each room has a table set for twenty, the number of tables in a specific room varies upon request.
Roleplay
General Roleplay
Edit
Ad blocker interference detected!
Wikia is a free-to-use site that makes money from advertising. We have a modified experience for viewers using ad blockers

Wikia is not accessible if you've made further modifications. Remove the custom ad blocker rule(s) and the page will load as expected.