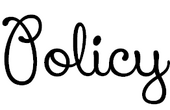 If a vote is posted under this page, anyone, as long as they are a member of the wiki with an account can vote. If anyone is found voting twice with a sock puppet, they will be banned.
Votes will usually be over within a week, but they may only be closed by an admin. Once they are closed the decision is made and will be posted on the community corner.
If a vote is under this heading they can only be voted on by members of the administration. If a normal user votes here, it will be removed and the user warned.
Ad blocker interference detected!
Wikia is a free-to-use site that makes money from advertising. We have a modified experience for viewers using ad blockers

Wikia is not accessible if you've made further modifications. Remove the custom ad blocker rule(s) and the page will load as expected.