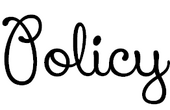 Swearing
Here at IAM we try to keep everything PG-13 for our younger users. This means no excessive swearing, although mild swearing may be overlooked. We understand you're teenagers and swearing is normal, but please keep this at a low.
Threats
Threats are NOT TOLERATED. If a user is found to have threatened another user, and disturbs/upsets said user, they will be temporarily banned. If the threats continue, he/she will be permanently banned.
Sexual Chat, etc.
Nothing that may appear to be sexual is allowed- we have a young audience. If you are caught or reported, that is a ban, no warning, at the admin's discretion or severity.
Ad blocker interference detected!
Wikia is a free-to-use site that makes money from advertising. We have a modified experience for viewers using ad blockers

Wikia is not accessible if you've made further modifications. Remove the custom ad blocker rule(s) and the page will load as expected.