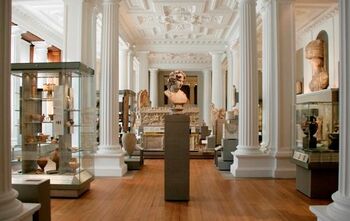 The Gallery is where Professors and students alike can immerse themselves in the donated works from the wizarding artists of Lavoie and Ravenwood. The gallery was built by Abeiuwa Ihejerika who loved to be surrounded by that which she found as equally beautiful as herself.
The six portraits of the founders, the portrait(s) that hangs in each hall can be found displayed here as well.
Roleplay
General Roleplay
Edit
Ad blocker interference detected!
Wikia is a free-to-use site that makes money from advertising. We have a modified experience for viewers using ad blockers

Wikia is not accessible if you've made further modifications. Remove the custom ad blocker rule(s) and the page will load as expected.